Tuna fried rice. Preheat a large skillet over medium/high heat and add oil. Add rice, stirring often to separate and warm through then add soy, teriyaki, sriracha, and beaten eggs. Heat a generous glug of oil in a large frying pan or wok.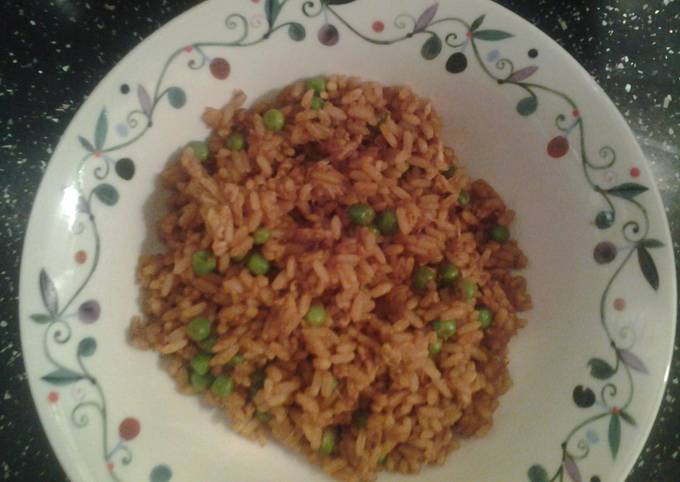 Taste and add extra soy as needed. Serve hot rice topped with green onions and seeds / nuts (if using). Heat up the sesame oil in a wok or skillet on high heat. You can have Tuna fried rice using 7 ingredients and 0 steps. Here is how you achieve that.
Ingredients of Tuna fried rice
It's 8 oz of long grain rice (easy cook is good).
It's 2 of eggs.
Prepare 2 tbsp of milk.
You need 4 of salad onions , thinly sliced.
It's 2 can of tuna (160 gm).
It's of Soy sauce.
It's 4 oz of cooked peas (frozen or fresh).
Add the cooked rice and grated or finely chopped garlic, and stir fry for a few minutes. Add soy sauce, rice vinegar, drained canned tuna, peas and finely chopped carrots. Stir fry for another few minutes until all the ingredients have cooked through. Cook rice according to packet directions. (Place rice in a large saucepan, and cover with water.
Tuna fried rice step by step
Reduce heat to low, cover the pan with a lid, and cook rice until tender). Heat oil in a wok or large frying pan over high heat. Add the chicken broth and cook, covered, until the broccoli is tender. Remove the cover, add the tuna, sesame oil, rice and cooked egg. Add the eggs and allow to set for a minute.